Alohaaa~
Long time no see! Well, even though we've never met each other before. Hmm.. maybe, or.. yet. And I think I should excuse myself for not updating this blog even though I have told you that I will…
NOOOO! Please spare me!!! ヽ(#゚Д゚)ノ
We have been scripting the story for Just Deserts! If you didn't know what it is, story scripting is where we put the story into the game code. So we put the dialog, the characters's expressions that match the dialog, the background, music, and the transition. All members in the team have been working with this. All members.. Because there's an abundance of story!!! SO MANY!! Like rain.
*fainting on the way*
Awesome job story writers, GW-mie and Nova-chan. You really did an amazing job, writing, imagining, and rolling for the sake of Just Deserts. Until you got these pages pages pages of stories. ✧٩(ˊωˋ*)و✧
Until you doodled Cornelia's expressions.. ( ̄▽ ̄*;)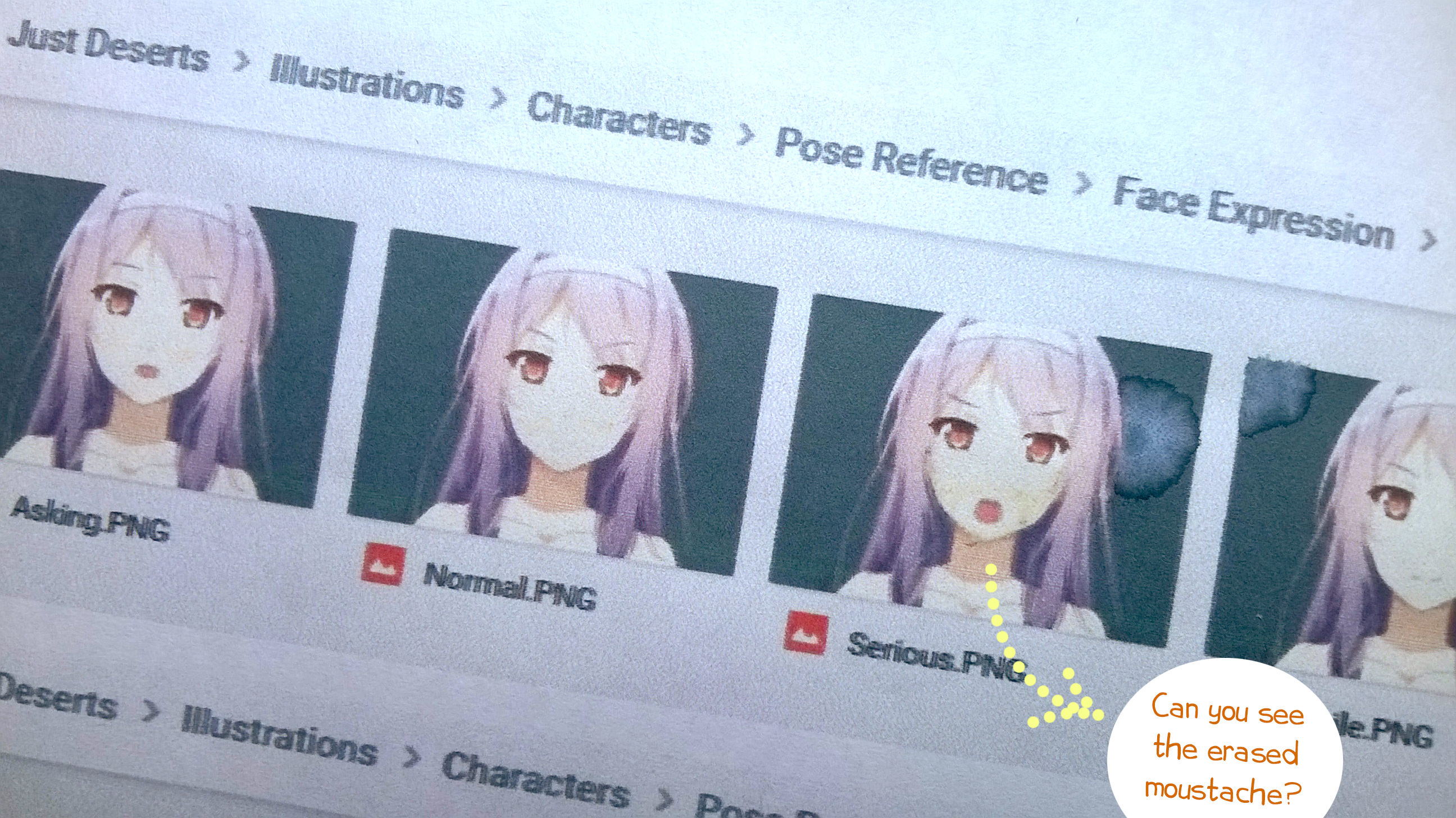 So guys! In the future, when you play Just Deserts, expect to encounter a lot of random stories everyday (in Just Deserts's calendar)! I suggest you not to skip even a day on the game, because maybe you'll see a cute girl lying in the sand, or.. a girl band.. Ahahaha *kidding.
For those of  you who don't like to romance every girl in Just Deserts (except the shop keeper. I told you not to fall in love with her, even though the shop keeper is… seductive), you can know more about the other girls's from the random daily stories. So.. don't skip even a day, and explore the maps! Even better if you play more than once to complete all the stories fufufu~ (¬‿¬ )
Have a wonderful thoughtful day~
Bone